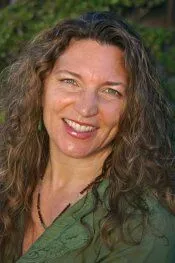 Dr. Trinette Gilbert is a licensed Chiropractor serving the Pacific Grove community since 2000. She graduated from Palmer- West, a four year postgraduate program, in September of 1996, and has been licensed in the state of California since 1997. In 2006, she attended a 9- month pilates course taught to physical therapists. She has also been practicing massage therapy since the early 90's.
Dr. Trinette Gilbert has been freeing people from pain in the clinic in Pacific Grove, CA. Dr. Gilbert has sponsored and treated a local pro athlete for many years. As a Chiropractor with experience, Dr. Gilbert is committed to promoting optimal health and well being of patients.
Dr. Gilbert uses a "whole person approach". This approach to wellness means looking for underlying causes of any disturbance or disruption (which may or may not be causing symptoms at the time) and make whatever interventions and lifestyle adjustments that would optimize the conditions for normal function. Using this unique approach, Dr. Gilbert is able to help you to accelerate and/or maintain your journey to good health. Dr. Gilbert has always worked in an integrated holistic medical center and has managed The Healing Collaborative since 2004.
When Dr. Trinette Gilbert is not working, she spends her time with her two lab mixes and her two horses. The five of them go out on the local trails a few times a week for exercise. She and her young horse Vinnie have spent the past couple years competing in 50 mile endurance rides. They both have also been learning dressage together. They have recently started competing in low level dressage, and are having a great time at the shows. Last year Dr. Gilbert decided to start running marathons. She ran 9 marathons in 20 months, and she plans to do a few more this year. She uses her own philosophy of maintaining good posture and muscle balance through cross training with pilates, yoga, cycling, and swimming. She believes this is why she has been so successful in running marathons without injury.
Trinette believes maintaining good posture and muscle balance not only helps the athlete, it helps the majority of people who have neck, and back pain. This is why she provides massage, pilates rehabilitation, and yoga for her patients at her office. She believes it's important for her patients to learn why they have pain and what they can do to get rid of it.
New York City Marathon Nov.2011
A 50 mile endurance ride in Santa Cruz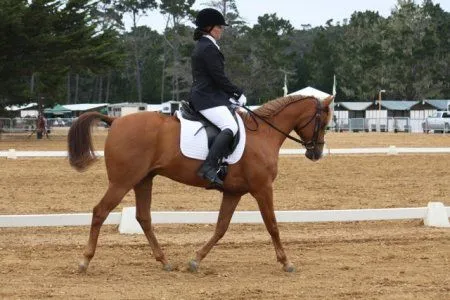 Pebble Beach dressage show 2012