Welcome to the Healing Collaborative!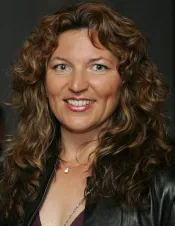 Located in the heart of Pacific Grove, Dr. Trinette Gilbert and her staff at Healing Collaborative, are dedicated to helping you achieve your wellness objectives -- combining skill and expertise that spans the entire chiropractic wellness spectrum. Dr. Trinette Gilbert is committed to bringing you better health and a better way of life by teaching and practicing the true principles of chiropractic wellness care.
Patients seeking treatment with Dr. Trinette Gilbert are assured of receiving only the finest quality care through the use of modern chiropractic equipment and technology. Dr. Trinette Gilbert and her staff have a genuine concern for your well-being!
Dr. Trinette Gilbert specializes in using chiropractic, advanced massage techniques and pilates rehabilitation exercises to increase muscle balance, body awareness and postural changes.
A balance between strength and flexibility not only helps most musculoskeletal pain, it also reduces injuries due to both overuse and trauma. This balance and body awareness also helps improve posture which helps reduce pain by decreasing fatigue, spasms and trigger points in the muscle.
Dr. Trinette Gilbert's treatments last 30 to 60 minutes. In these sessions she may include gentle chiropractic joint mobilizing techniques, massage, myofascial release techniques and pilates rehabilitation exercises.
If you are new to our website, please feel free to discover and learn about chiropractic wellness. If you are interested in starting your journey towards wellness please subscribe to our award winning newsletter. If you are already a newsletter subscriber, please explore the member wellness section of our website for wellness articles, resources, and health facts---specifically targeted by Dr. Trinette Gilbert to your wellness needs and interests.
It's Your Life... Live it in Health!

Dr. Trinette Gilbert
Pacific Grove Chiropractor | Healing Collaborative | 831-648-8100